Analogue
An integral part of our urban landscape.
Digital
A trend forever reinventing itself
Specialities
Special advertising formats for maximal impact
Specialities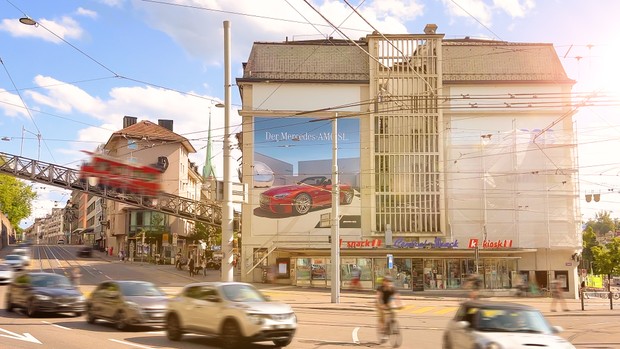 Megaposter
Large-scale production for powerful brands. Megaposters make sure your brand has a presence that cannot be overlooked. Selected sites ensure that your advertising message maintains a high profile and makes a big impression.
Please contact us for current availabilities.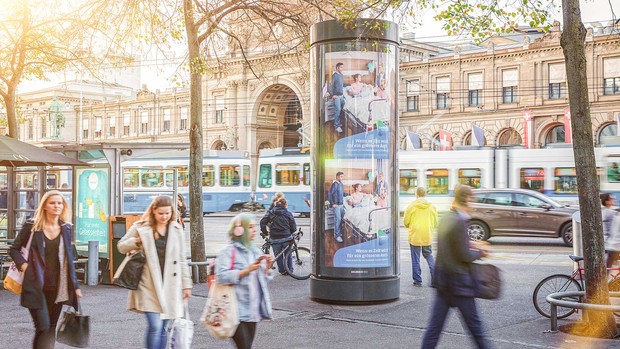 Rotating backlit pillars
Illuminated eye-catcher at top locations in Zurich and Zug. This premium product in F400 format offers the ideal conditions to maximise your advertising impact. Exclusive full branding: the "3 for 1" offer is valid all year round.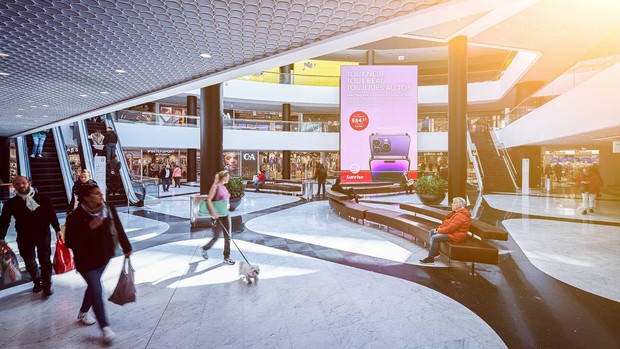 Branding-Zone
Our spectacular, extraordinary formats to amaze shopping lovers. Large digital advertising formats in shopping centres across Switzerland.