Point of Sale
Advertise where purchase decisions are made.
Digital and analogue advertising at the Point of Sale (POS)
Shops are places for wishes and desires, of spontaneous decisions and have a high attraction. People with an intention of purchasing, pay attention to advertising – and the closer the purchase decision comes, the more attention the advertising gets.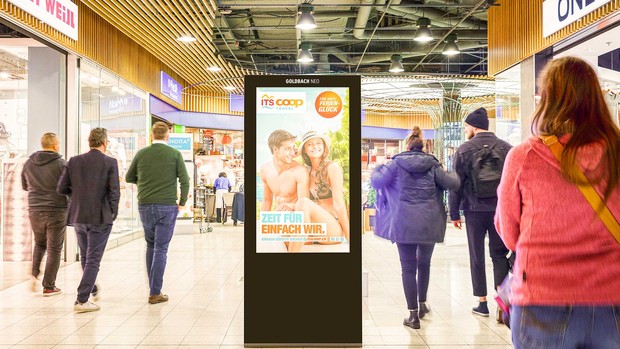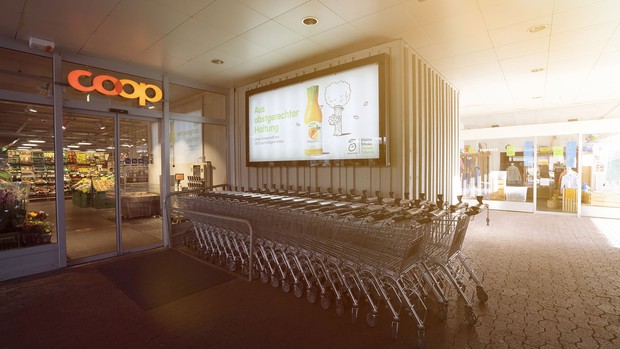 Coop Retail
Reach nearly 4 million customers while shopping every week with our 1,400 analog billboards across Switzerland. Our advertising spaces can be found in and around shopping centres and Coop stores to offer high visibility and multiply touchpoints for your advertising campaign.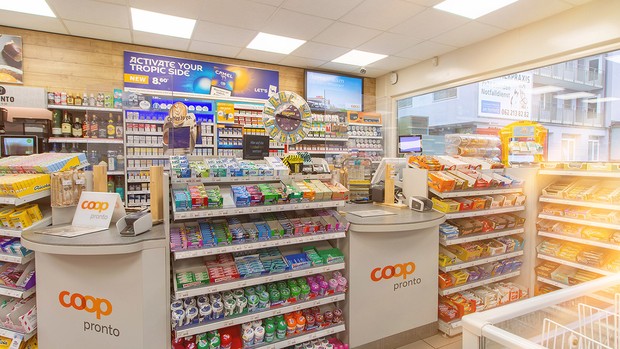 Coop Pronto
Impossible to miss! Reach an audience who is to purchase impulsively while taking a break, going shopping or filling up the car thanks to our screens, strategically placed above checkouts.